Integrate Administrate
Provide your users with in-app integration with Administrate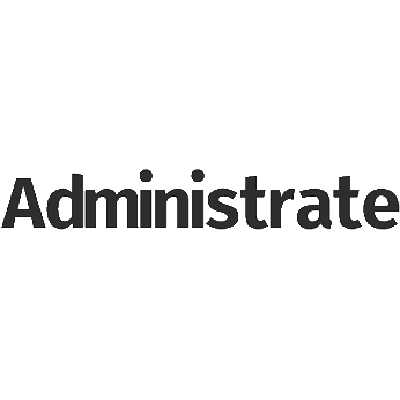 Administrate
Administrate Connector Methods
Contacts

| Feature | Description | Type |
| --- | --- | --- |
| Get Contact | Gets details of the specified contact. | Action |
| Update Contact | Updates a Contact in the CRM. | Action |
| Delete Contact | Deletes a Contact in the CRM. | Action |
| Find Contacts by Email | Returns a list of contacts searching by Email Address. | Action |
| Find Contacts by Last Name | Returns a list of contacts searching by Last Name. | Action |
| Find Contacts For Account | Returns a list of contacts for the specified account. | Action |
| List Contacts | Gets a list of contacts from the CRM. | Action |
| Create Contact | Creates a new Contact in the CRM. | Action |
Accounts

| Feature | Description | Type |
| --- | --- | --- |
| Get Account | Gets the specified Account from the CRM. | Action |
| List Accounts | Gets a list of Accounts from the CRM. | Action |
Users

| Feature | Description | Type |
| --- | --- | --- |
| Get User | Gets details of an Administrate Users. | Action |
| List Users | Gets a list of Administrate Users. | Action |
Companies

| Feature | Description | Type |
| --- | --- | --- |
| Get Company | Gets details of the specified Company. | Action |
| List Companies | Gets a list of Companies. | Action |
Enquiries

| Feature | Description | Type |
| --- | --- | --- |
| Get Enquiry | Gets details of the specified Enquiry from the CRM. | Action |
| List Enquiries | Gets a list of Enquiries from the CRM. | Action |
Marketing Activities

| Feature | Description | Type |
| --- | --- | --- |
| Get Marketing Activity | Gets the specified Marketing Activity. | Action |
| List Marketing Activities | Gets a list of Leads. | Action |
Marketing Campaigns

| Feature | Description | Type |
| --- | --- | --- |
| Get Campaign | Gets a specified Marketing Campaign. | Action |
| List Campaigns | Gets a list of Campaigns. | Action |
Tasks

| Feature | Description | Type |
| --- | --- | --- |
| Get Tasks For Contact | Gets Tasks associated to the specified contact. | Action |
| Get Task | Gets Details of the specified Task. | Action |
| List Tasks | Gets a list of Tasks. | Action |
Marketing Lists

| Feature | Description | Type |
| --- | --- | --- |
| Create Marketing Lists | Creates a new Marketing List. | Action |
Looking for extra functionality in this connector? We build our connectors to our customer requirements, so if you need an extension get in touch.
300+ APIs
Our Connector Layer enables you to unlock integrations with our vast library of SaaS Connectors -- instantly.


Always up-to-date
Our API connectors are tested automatically every day, we are constantly updating & adding new ones.
No code
Use our drag and drop builder to create embeddable template integrations for your users with our Orchestration Layer.
Native integration
Your users access all integrations right inside your app, no more plugins or third-party apps, with our Presentation Layer.