Design Tools
Create new integrations in minutes and publish in your app
Field Mapping
Map data from one step to another, either within the same API Connector or different to easily move data between applications.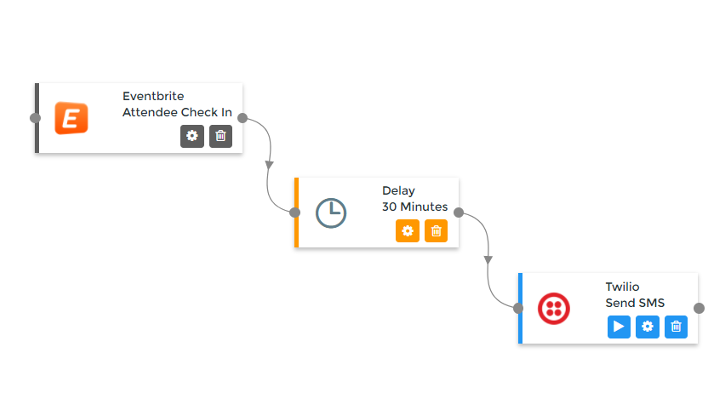 Delay
Pause integration of a workflow for a defined number of minutes, hours, days, or longer. Use data from previous steps to dynamically control the delay.
Wait Until
Pause integration of a workflow until a fixed point in time, either hardcoded or dynamically defined based on data retrieved in a previous step.
Decisions
Branch execution of your workflow based on data retrieved, using a full range of logical conditions: equals, not equals, greater than, less than, in, or contains.
Test
Use our integration builder's built in testing tools to watch data flow between applications. Access transaction logs to help understand issues.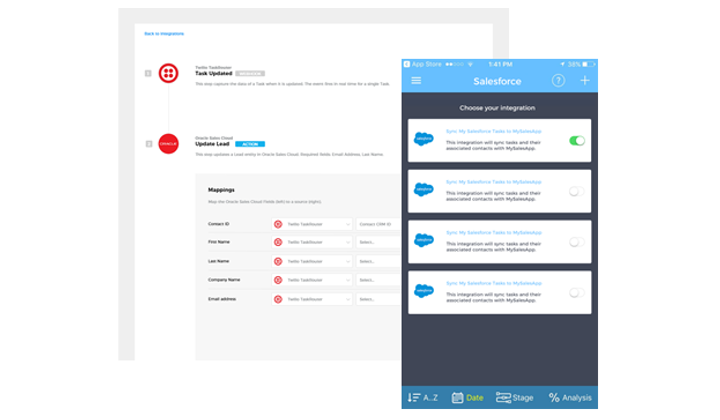 Publish
Once you have have completed testing and documenting an integration, you can publish it to your app where users will access it as a template.
Your integration can also be shared in your content marketing and be displayed on your website. By using our integration API, you can build integration landing pages that show off all of your app's integration capabilities.
Learn more about templates